The morning started out like any other Friday morning. My and Lauren's alarms went off at 5:45 am, we groaned then turned them off. We both rolled over on each of our sides of the bed to get up… And then we… well, let me step back and actually tell the truth… Lauren rolled over and got out of bed.
At that moment, she noticed something was different about the day. It was a much colder today. She looked out our bedroom window and saw white through the dark and she yelled, "IT SNOWED!"
After she said that, I jumped up and took a look for myself. It was glorious. "Well we don't have to go to work today," she said. But we checked to be sure, and yes, we still had to go. Having to go to work didn't get our moods down BUT it also didn't stop us from taking Maddie out to experience the beautiful white fluffy blanket we rarely ever get here in the south.
Maddie was so excited that the neighborhood kiddos, Olaf Coco (kitty cat) and her yellow ducky were outside playing in the snow. Her excitement didn't' last as long as I thought because our baby girl doesn't really like the cold all that much… She is a southern bell after all.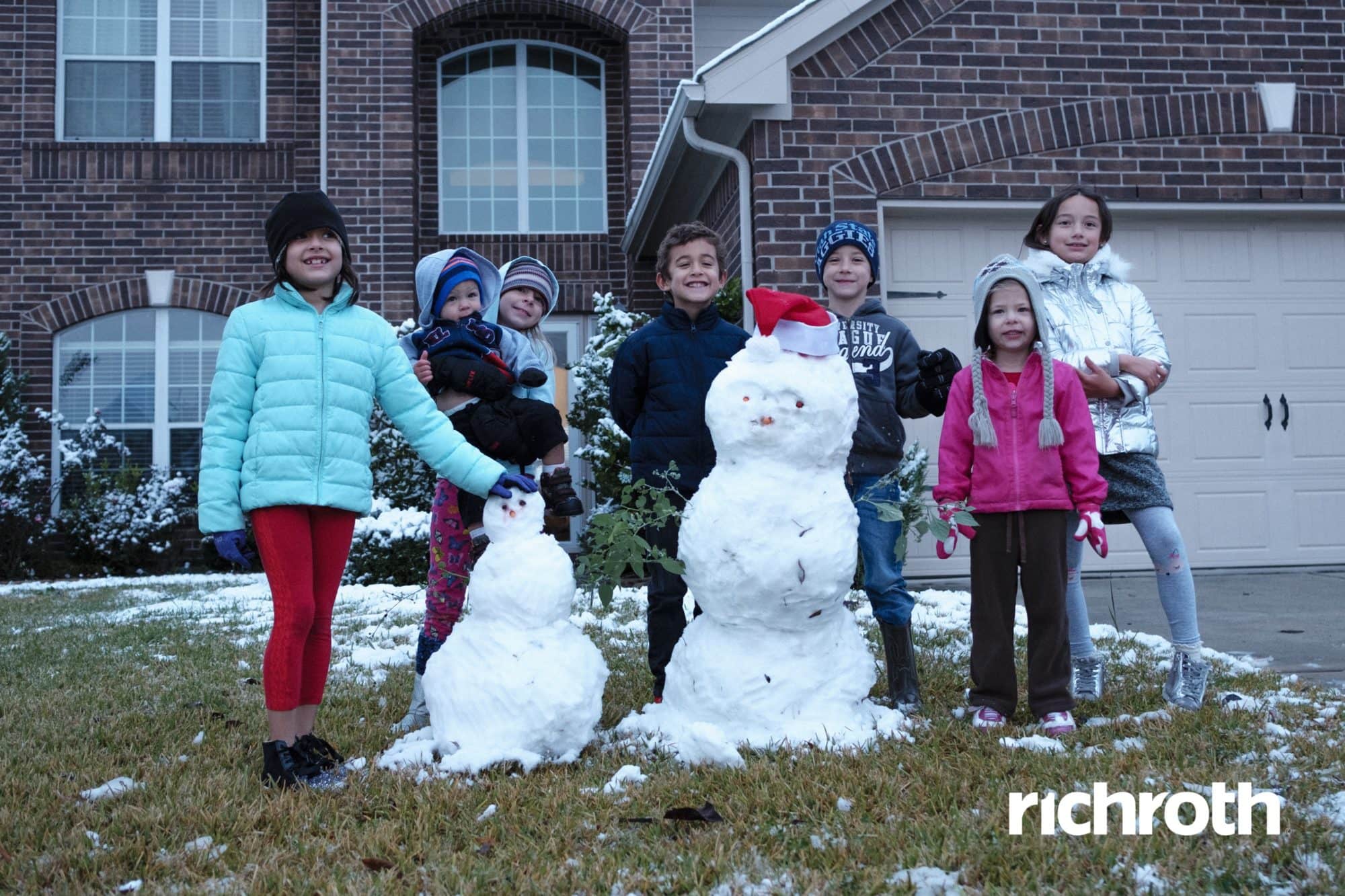 I'm so glad Lauren and I got to experience this snow day with her and capture these precious moments that seem to come literarily every 15 or so years with our baby girl. I had the camera out long enough to capture Maddie's expressions experiencing snow in south Texas, then put it away to make my own memories and cherish the actual moments I got to spend with my wife, daughter, and friends before we had to call it and head into to work.
Don't hesitate to contact me if you find yourself seeking a professional and respectful artist.
I would love to make your photos, whatever your need may be. For any questions you have or to schedule a consultation please reach out. Don't be shy, lets get a conversation started!
Reach out directly to Rich Roth @